Ex-Donald Trump aide Sarah Sanders on Monday announced she's running to be governor of Arkansas.
"With the radical left now in control of Washington, your governor is your last line of defense," Sanders said in a video announcing her bid. "In fact, your governor must be on the front line. So today I announce my candidacy for governor of Arkansas."
The gubernatorial race is wide open because Gov. Asa Hutchinson, a Republican, is term-limited from running again.
Sanders is the third candidate to officially declare, following Arkansas Attorney General Leslie Rutledge and Tim Griffin, the state's lieutenant governor. Both are Republicans.
The governor's mansion has alternated between Republicans and Democrats for years. Prior to Hutchinson, Democrat Mike Beebe was governor.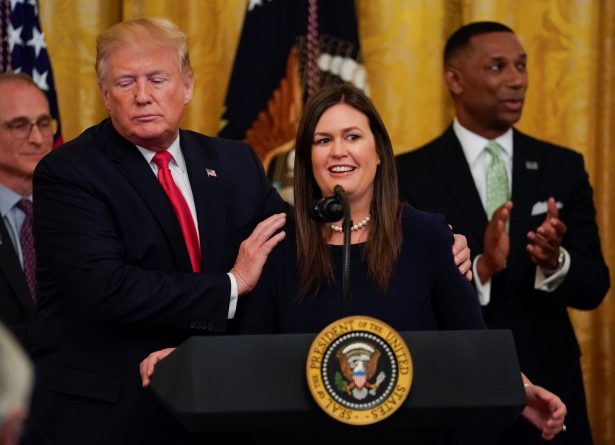 Before that, Republican Mike Huckabee, a Trump ally and Sanders's father, held the position.
Sanders, 38, spent several years as Trump's press secretary. She left in 2019, moving back to her home state to spend time with her family.
Trump repeatedly said Sanders should run for the governor of Arkansas.
"I think she'll do very well. And I'm trying to get her to do that," he said at one point. "She is a very special person with extraordinary talents, who has done an incredible job! I hope she decides to run for governor of Arkansas—she would be fantastic," he said at another time.
After leaving the White House, Sanders joined Fox News as a contributor. Sanders said in November 2019 that she felt like she was being "called" to be governor.
"It's the role I've been pushed into," Sanders added. "I wouldn't want to do that if I wasn't the right person to fit what the state needed at that time."
From The Epoch Times